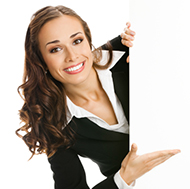 You can trust our experience
BankStaff is a recruiting firm that specializes in placing highly qualified personnel exclusively for financial institutions. For over 26 years BankStaff has been committed to providing integrated solutions to meet the changing needs and priorities of both businesses and candidates. Bankstaff is the result of a merger of multiple recruiting firms specializing in the finance industry, including Banktemps, Bankstaff and BTI Financial.
BankStaff implements a sophisticated mix of recruiting tools to identify the most proficient people in the market, permitting you to focus on your core business. BankStaff specializes in the placement of professionals in banking, lending, credit unions and other businesses in the financial industry. BankStaff is the best source for quality talent. We can provide you with temporary, temp to hire or direct hire candidates that best meet your needs.
Our experience in recruiting is founded on the unique expertise and knowledge of the banking industry and the in-depth understanding of the workforce of today. BankStaff combines its vast experience with a commitment to exceptional service to provide personnel solutions that exceed expectations within any organization.